Shmeat
Shmeat is an animated short film, funded by the New Zealand Film Commission in 2015. You can watch it here on
NZ On Screen.
I was the animator, editor and compositor for the short.
Shmeat is set in "not so distant future" Aotearoa, where a plague has devastated livestock farming. The morbid nursery rhyme, narrated by Geraldine Brophy, tells of a scientist who creates a "different kind of meat from the resources still here".
It was picked for the 'New Zealand's Best' section of the 2016 NZ International Film Festival, by a team that included director Lee Tamahori (Once Were Warriors). It also screened at Spain's Sitges International Fantastic Film Festival, and won Best Animated Short at Sydney festival A Night of Horror.
---
"Excellent production values encompassing a timely global story. Very Tim Burton-esque, but thoroughly entertaining and humorous."
- Lee Tamahori (Director: Once Were Warriors, Mahana)
---
---
Credits

Funding: New Zealand Film Commission
Director/Writer/Illustrator: Mata Freshwater
Producer: Thomas Coppell
Animation: Chris Callus
Editing: Chris Callus
Compositing: Chris Callus
Sound Design: Tane Upjohn-Beatson
Music: Ewan Clark
---
Festivals
- Sitges International Fantastic Film Festival of Catalonia
- A Night of Horror International Film Festival, Sydney - Winner: Best Animated Short Film
- AUDI Dublin International Film Festival, Dublin
- Aesthetica Short Film Festival, UK
- Leuvan International Short Film Festival, Belgium
- Tacoma Film Festival, USA
- NZ's Best, New Zealand International Film Festival
-Cyprus International Film Festival, Greece
- Show Me Shorts Film Festival, NZ
- Burbank International Film Festival, USA
- MidWest WeirdFest, USA
- IndieFest, USA
- Down Under Berlin, Shorts: Late Night Special
---
---
Software

Toon boom Harmony / After Effects / Illustrator / Photoshop
---
---
A quick look into what goes into the making of each shot.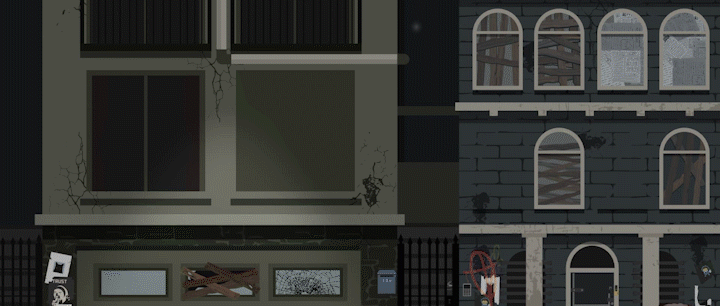 ---