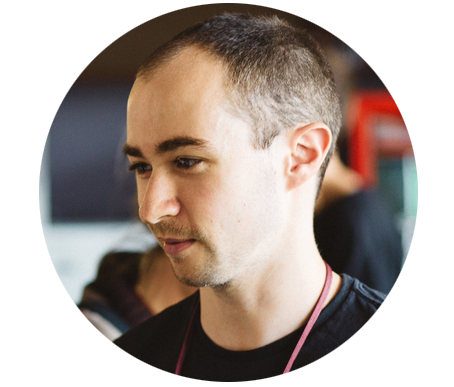 Hello
My name is Chris and I am a freelance 2D animator and videographer, working in Wellington, New Zealand.
I entered freelancing after spending 5 years creating learning-based content as an animator and videographer for the Open Polytechnic. I'm now working with a range of clients, both locally and internationally.
I love the challenge of turning complex information into fun, accessible and meaningful video content.
What do I do?
- 2D character animation
- 2D Motion Graphics
- Animated explainer videos
- Learning and educational animation
- Opening Titles, Logos and Credit Sequences
- Video interviews
- Behind the scenes video
- Camera operator
- Presentation/Conference video
- Cups of tea
Where do we start?
If you have a project you need help with, or you simply want to chat, please feel free to get in touch.
christophercallus@gmail.com
︎
︎
Are you a charity, non-for-profit or community group who needs a video?
I'm always open to helping out on projects voluntarily if the cause is a good one! Flick me an email explaining what you do and how it benefits the world and let's see if we can do something together.
---
Recent clients and project collaborations
"Working with Chris on the Wellington City Council project was fantastic. Chris was professional, talented, reliable and passionate every step of the way. Chris went above and beyond, bringing our ideas to life in creative, authentic and original ways. Being able to find someone who has all these qualities is rare and we would highly recommend Chris for any project. We can't wait to work with him again."

Ashleigh Bogle, Commercial Producer,
TVNZ - Re:News
"Chris is one of the most creative people I know. His clever, artistic story-telling is just a pleasure to behold. Having voiced many e-Learning modules that Chris has animated, I believe his ability to bring topics to life with unique creative insight and story-telling is some of the best in the business. Marry this up with total professionalism and delivery and you're on to a winner!"
Rachel Simon
Freelance Voiceover Artist
www.voiceovernz.com